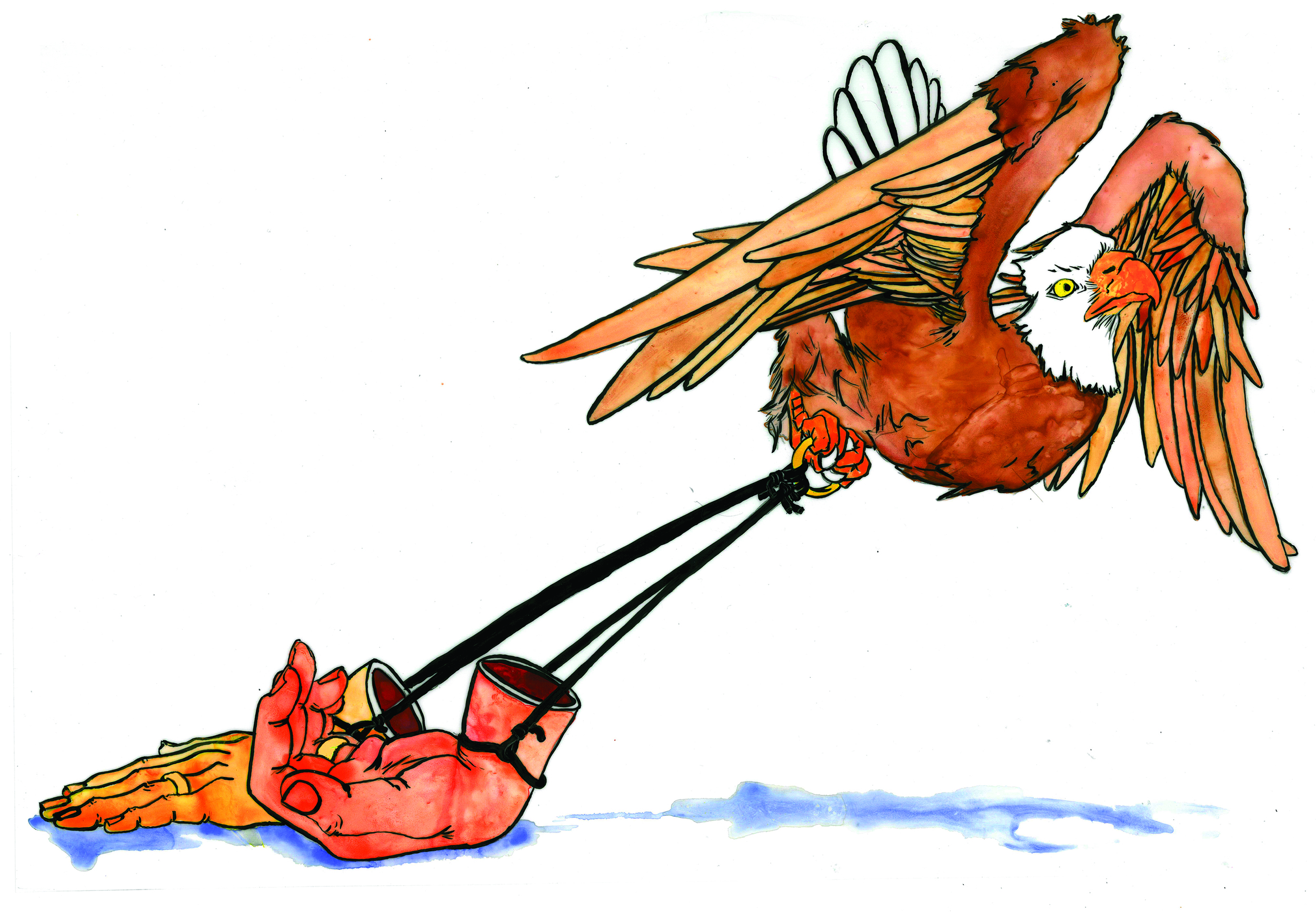 Interior Illustration for Newcity Chicago
Pen, Ink, and Watercolor on Mylar
Quesada V. Erskine
All Digital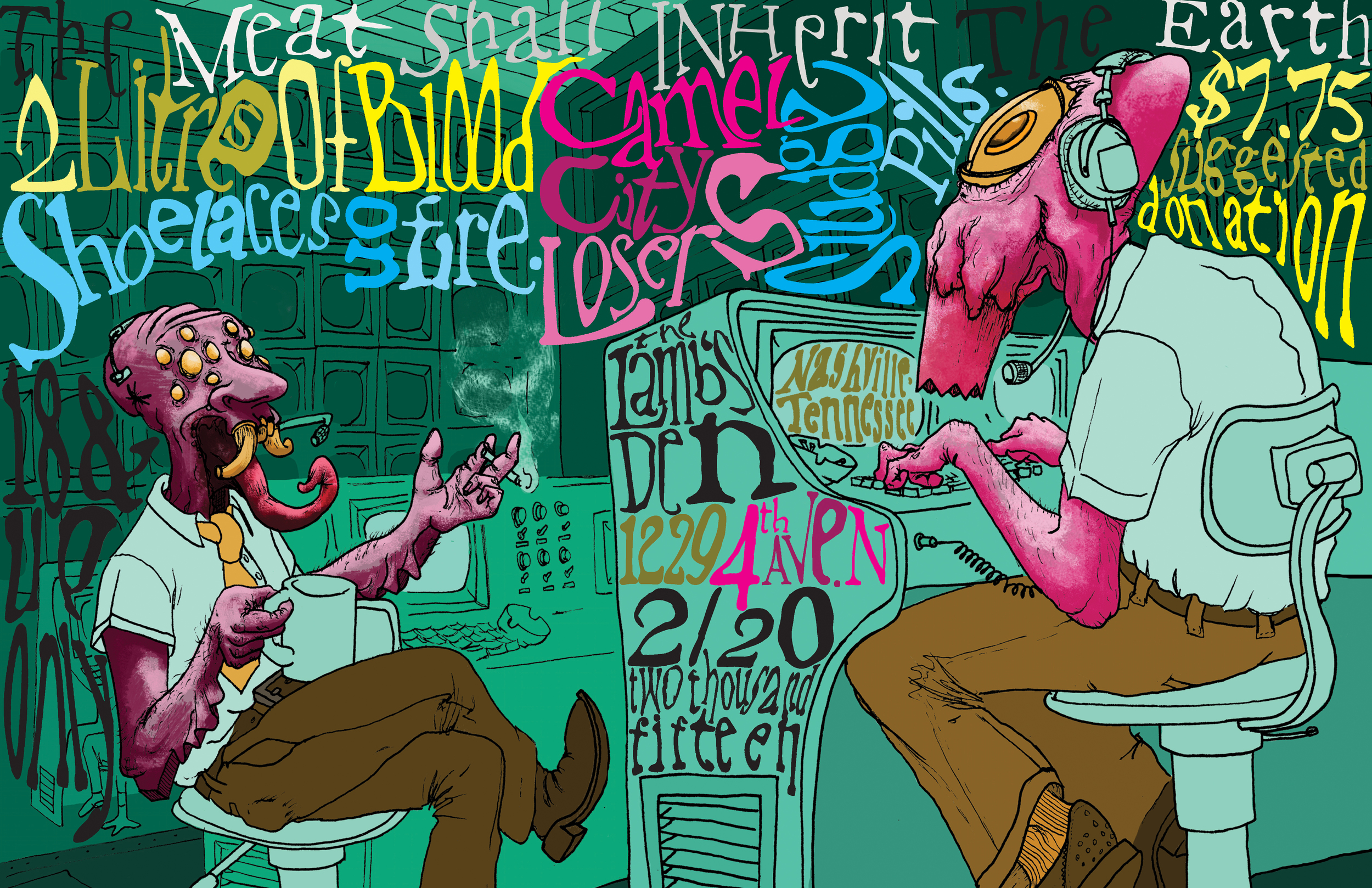 The Meat Shall Inherit The Earth
Pen, Ink, and Digital
PBR Art Can Contest Submission
Pen, and Digital
My submission to the Pabst Blue Ribbon Art Can contest in 2015.
All logos and can box design copyright Pabst Blue Ribbon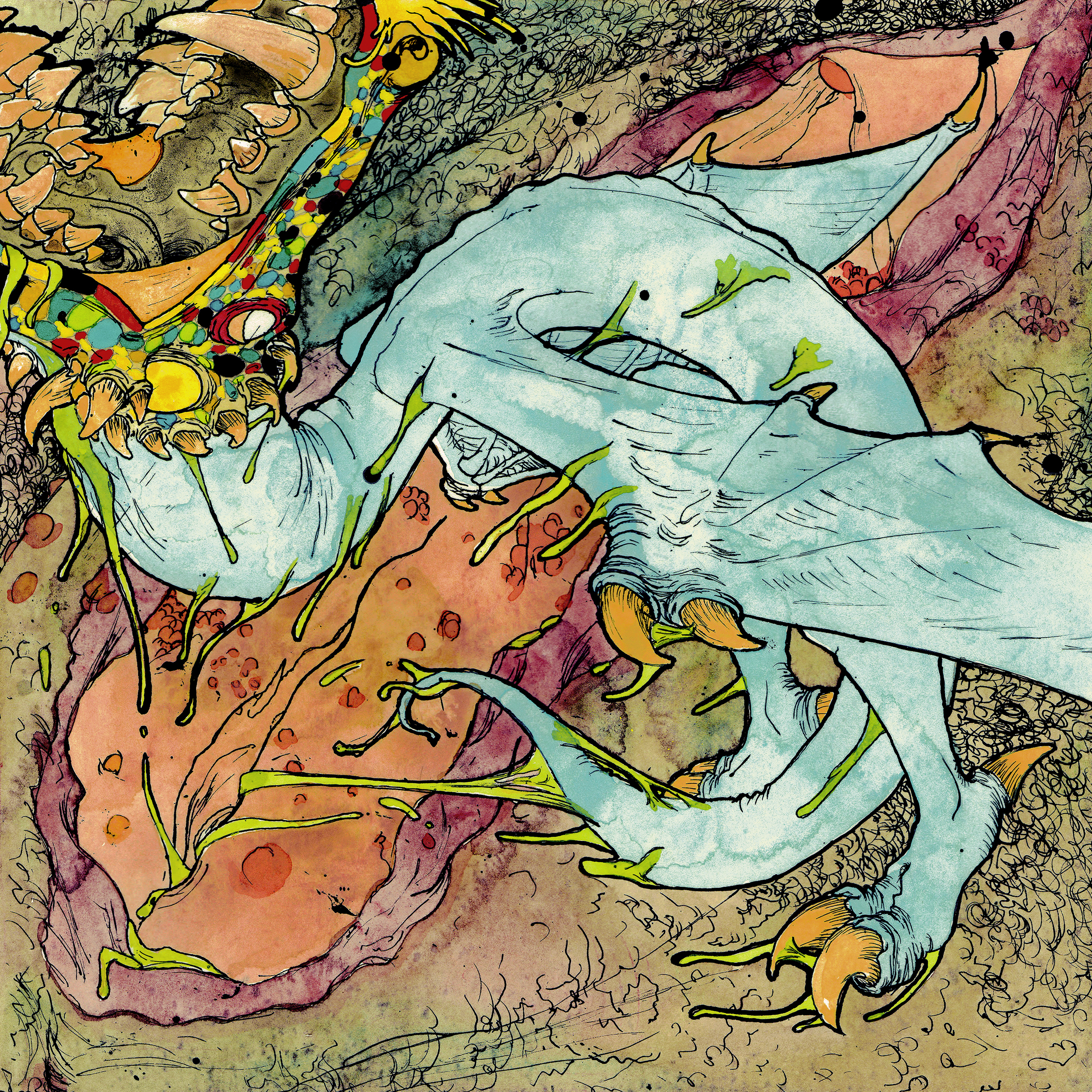 Lechuguillas "Insurrection of an Erection" Album Cover
Pen, Ink, Gouche, and Watercolor.
2 Litres Of Blood
A Coyote's Surprise LP cover
Digital, Fake Blood, 2 Liter Bottle, Sheet
Cover For a Failed Project
Pen, Ink, & Watercolor
Based on a true story involving an innocent Marie Antoinette and a socialite scam artist.